For improved ease of use, the OmniScan SX features a new streamlined software interface displayed on an 8.4 in. (21.3 cm) touch screen. A single-group and non-modular instrument, the OmniScan SX is easy to operate and cost-effective for less demanding applications.

The OmniScan SX comes in two models: the SX PA and SX UT. The SX PA is a 16:64PR phased array unit, which, like the UT-only SX UT, is equipped with a conventional UT channel for pulse-echo, pitch-catch or TOFD inspection. Compared to the OmniScan MX2, the SX is 33% lighter and 50% smaller, offering an unprecedented level of portability for an OmniScan.



The OmniScan SX touch screen offers a full-screen mode option that maximizes visibility, essentially converting many menu functions into easy touch-screen operations. The intuitive interface provides smooth menu selection, zooming, gate adjustments, cursor movements, and text and value input. These, along with other premium integrated features, including easy-to-follow setup and calibration Wizards, a rapid refresh rate for both the S-scan and A-scan displays, and a fast pulse repetition frequency (PRF), make the OmniScan SX a highly efficient inspection tool.



The OmniScan SX is fully compatible with the extensive portfolio of Olympus scanners, probes and accessories, as well as with its dedicated software companions, NDT SetupBuilder and OmniPC. Combined, the complete family of software and hardware contributes to a streamlined and efficient inspection workflow, from design and setup to acquisition and analysis.

The new OmniScan software features enhancements for greater functionality in weld and corrosion markets.

In the effort for continuous improvement, the software interface was simplified and the response time optimized in order to provide the best experience possible for customers.

New features include:

Export C-Scan
New End-View with group merge
Interleave
Analysis attenuation gain
Scrolling layouts for easy interpretation
Improved accessibility with more interactive menus
Optimised main menus and wizards
Onboard compound scan
Curved geometry ray-tracing for longitudinal welds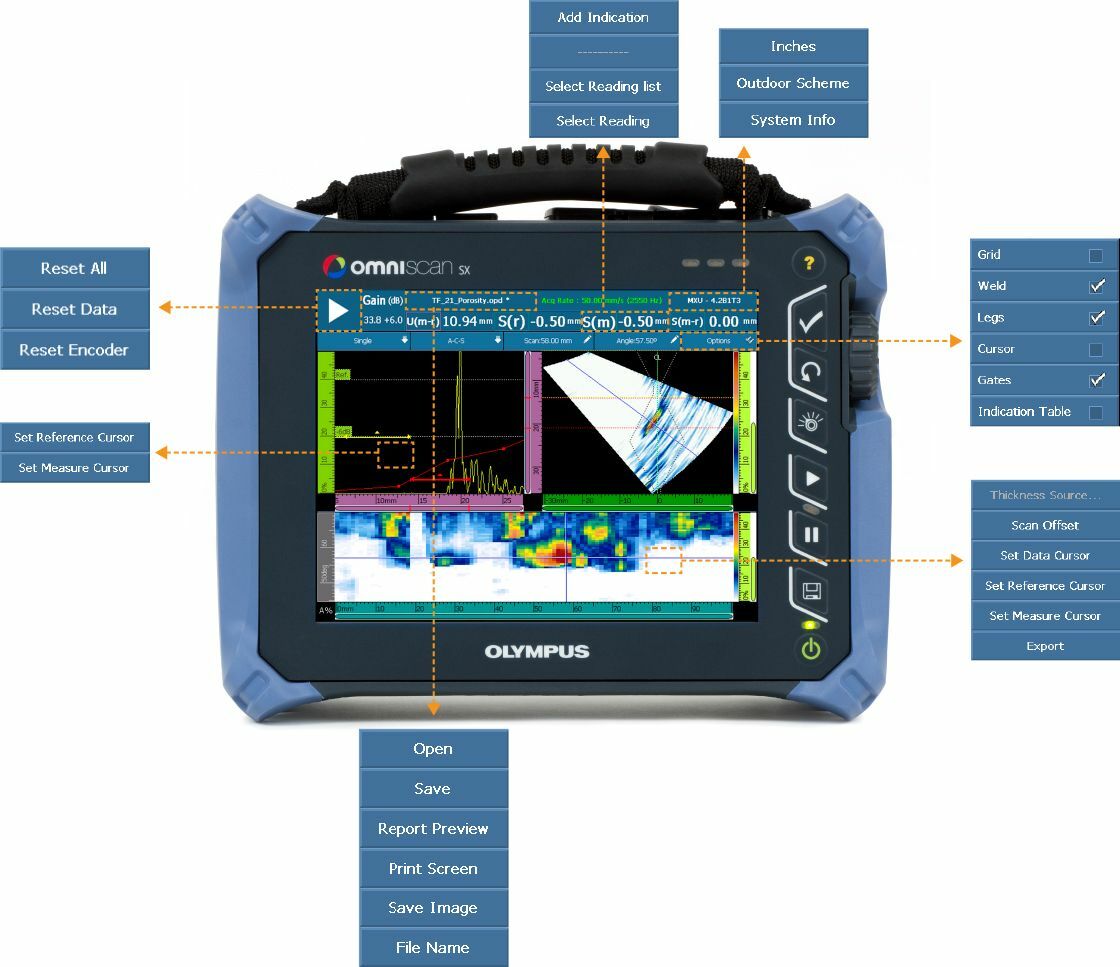 For applications requiring a multi-probe configuration, the multi-group layouts were improved so that the scanner configuration is reflected in the software interface. The position of the different scans is determined by their distance to the center of the weld, providing an easy-to-understand and appealing layout.

The Omniscan SX provides Olympus with a new and versatile tool to add to its arsenal of innovative and creative complete market solutions aimed at simplifying your workflow and improving overall productivity.


Phased Array Weld Inspection
The OmniScan PA is at the heart of the manual and semi­automated phased array weld inspection solutions developed by Olympus for the oil and gas industry. These systems can be used for inspection in compliance with ASME, API, and other code criteria, while offering high-speed detection capabilities, and facilitating indication interpretation.

Corrosion Mapping and Composite Inspection
Zero-degree inspection just became even more accessible with the arrival of the OmniScan SX. For corrosion or composite inspection, Olympus offers field-proven solutions for detection of anomalies or wall loss.


TOFD Weld Inspection
TOFD is an easy and efficient approach for primary detection of weld defects. It is quick, cost-effective and capable of sizing defects present in the volume of the weld, a problematic area for manufacturing defects.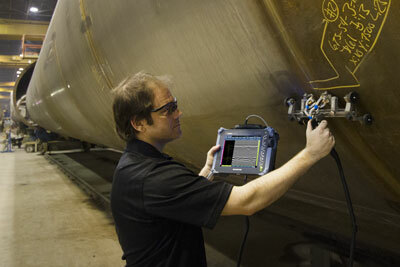 Component Inspection
Using ultrasonic techniques, inspection of components can detect cracks, wall loss, and other damage. With the capacity for both angle and linear zero-degree beams, the OmniScan SX is a very cost-efficient solution for this type of single-group inspection.